Black Funding Network Events 
Following the exciting launch of BFN in November — where many of you generously supported Sister System, With Insight and Elevated Minds — we welcomed three new grassroots, Black-led organisations who pitched for funds and non-financial support at our Spring Funder on 29th April, 2021. 
Thank you to everyone who made our second crowdfunding event for Black-led social changemakers a success. We have raised over £46000 since our launch in November 2020. 
Black Funding Network – Crowdfunding Launch Event
Black Funding Network (BFN) launched with its first fundraising event on Tuesday 10th November 2020, which raised over £30,000 for three amazing changemaking organisations.  
Established by four Black female business leaders — Patricia Hamzahee (Founder of Integriti Capital), Yvette Griffith (Co-CEO, Jazz re:freshed), Erika Brodnock (Co-Founder and Research Director, Extend Ventures) and Angela Ferreira (Managing Director, Douglas Road Productions) — the initiative aims to help Black-led non-profit organisations access a generous community of donors that exists in Britain who want to be intentional in their giving.
Our first live, online event was hosted by The Funding Network (TFN) where three organisations – Sister Systems, With Insight, and Elevated Minds —  presented how they create positive change for the communities they serve. This was be followed by a live crowdfunding session which raised funds for the organisations.
"As we confront calls for racial justice in the aftermath of the killing of George Floyd in the US and the disproportionate impact of Covid-19 on the Black community here in the UK, philanthropists are being asked to support catalytic change before the headlines fade and attention moves on.  We hope to leverage the collective resources of Britain's Black communities and our allies to create the change we all want to see."
Images from the crowdfunding launch event of Black Funding network –
10th November 2020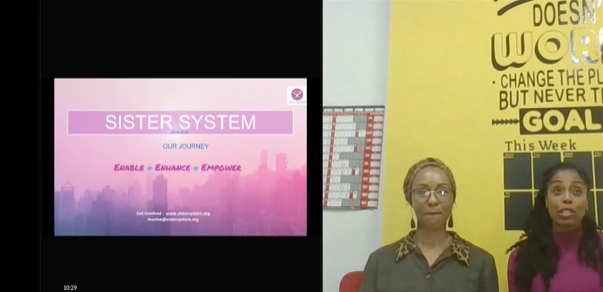 Yvette Griffith endorsing Sister Systems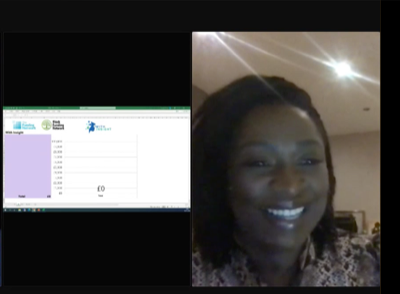 Erika Brodnock endorsing With Insight
Angela Ferreira endorsing Elevated Minds
Host Josh Babarinde confirms late arriving donations means we raised some £30,000 in total
Attendees were treated to a musical thank you from the sublime Ayanna Witter Johnson
The way we can make a difference in our community is through your help, there are several options available to make a difference. Click here to find out more about our membership options.