The people behind the Black Funding Network
Angela Ferreira
Angela is an internationally award-winning television producer with over 20 years of experience across several genres including scripted, entertainment, daytime, children's, music and reality. 

Currently, the Managing Director of Douglas Road Productions, Angela has held senior roles at broadcasters including Commissioning Editor at Channel 4 and Executive Producer at BBC Television.
Passionate about the development of the next generation of storytellers and content creators, Angela has mentored hundreds of diverse young people providing access to the industry.  In recognition of her work, in 2020, Angela was honoured as the Inaugural recipient of the British Film Institute 'Soul Sisters' Award for Outstanding Contribution to Film and TV.
Erika Brodnock
Erika is an award-winning entrepreneur (including Female Entrepreneur of the Year and Intel's Global Business Challenge), Research Fellow at King's College London, and keynote speaker.
Erika is an entrepreneurial and driven MBA with 12 years of coaching, well-being and inclusion experience, currently researching how artificial intelligence can be used as a force for good in the creation of social justice.
Patricia Keiko Hamzahee FRSA
Patricia Hamzahee is an advisor, impact investor and philanthropist. After almost 20 years in banking and finance, Patricia now helps social enterprises attract private capital through Integriti Capital and advocates to increase
funding for diverse founders of startups through Extend Ventures. As co-founder of GiveBLACK, she commissioned a seminal examination of Black Philanthropy in Britain in order to galvanise Black giving.
She co-founded Black Funding Network, a community of individuals and institutions who intentionally support small Black-led non-profit community organisations, in order to advance collective giving – by us, for us – to make an impact. She is a NED of Social Enterprise UK, a member of Women in Social Finance and a trustee of Ballet Black, Theatre Royal Stratford East, NFL UK Foundation and International House New York as well as a member of the Advisory Boards of Shaw Trust and Money A+E.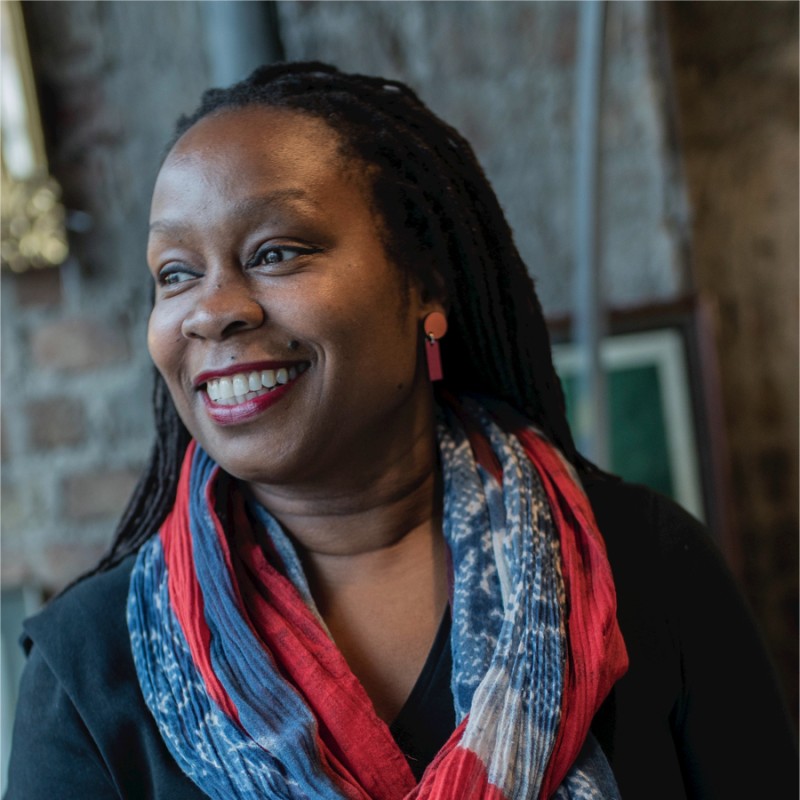 Yvette Griffith
Yvette's career has spanned over 30 years working in some of London's best-known and loved Theatres including Royal Court Theatre, Young Vic Theatre, Almeida Theatre, and Hampstead Theatre. Yvette has also had extensive events experience with The Tussauds Group (now Merlin Entertainment), including as Head of Events on the project team for The London Eye in 1999. 
Yvette began as a consultant for Jazz re:freshed in 2013 securing Arts Council England National Portfolio status in 2015. Yvette then joined the co-founders as Co-Chief Exec and Executive director and worked with them to grow the business including launching a game-changing international initiative, JAZZ RE:FRESHED OUTERNATIONAL which put a global spotlight onto the young and diverse talent on the frontline of UK Jazz.
Co-founder of  GiveBLACK UK who commissioned the report on Valuing the Black Philanthropic Pound, Yvette is also focusing on galvanising major philanthropic giving for UK-based Black not-for-profit organisations.

Who we support
Discover more about the Black-led nonprofits in our community.
Memberships
Our annual memberships provide an intentional way to give-back to grassroot organisations.
Get in touch
Reach out to talk to the BFN team.
Join our mission.
Become a BFN Member Today.